Description
Open your very own dealership and build a car empire. Satisfy customers needs and make a profit to expand your business! Face business challenges and LEARN entrepreneurship. How to play: Buy used cars on auctions or from used-car sellers. Talk to your customers about cars they want - find what they like. Select the best fitting car and start dealing! Get rich - earn respect - buy better cars - make your business grow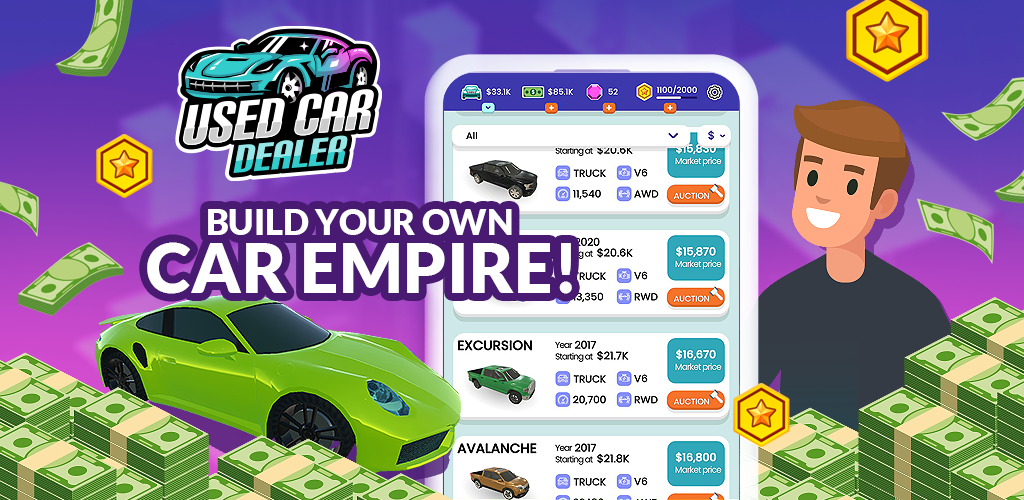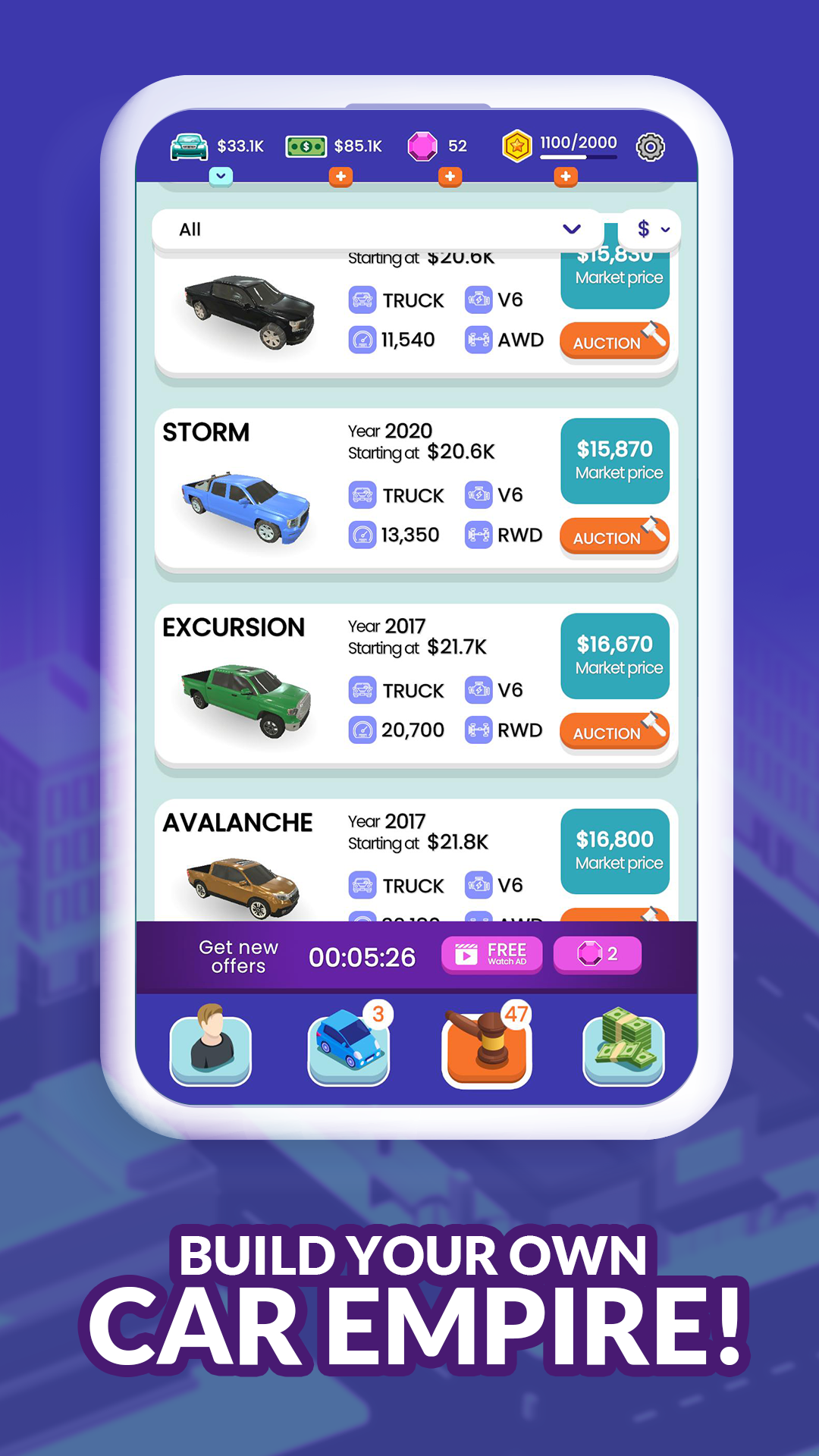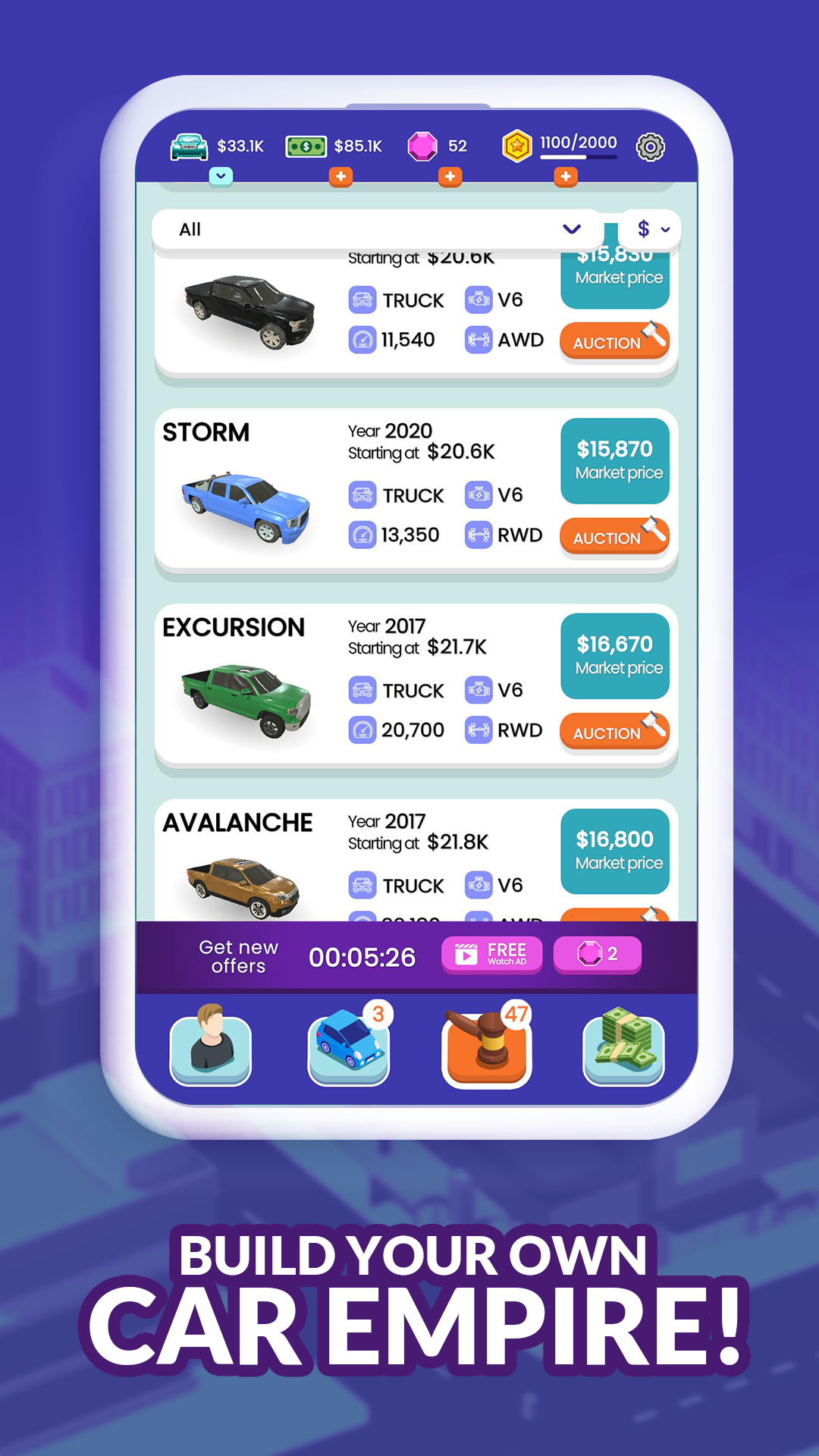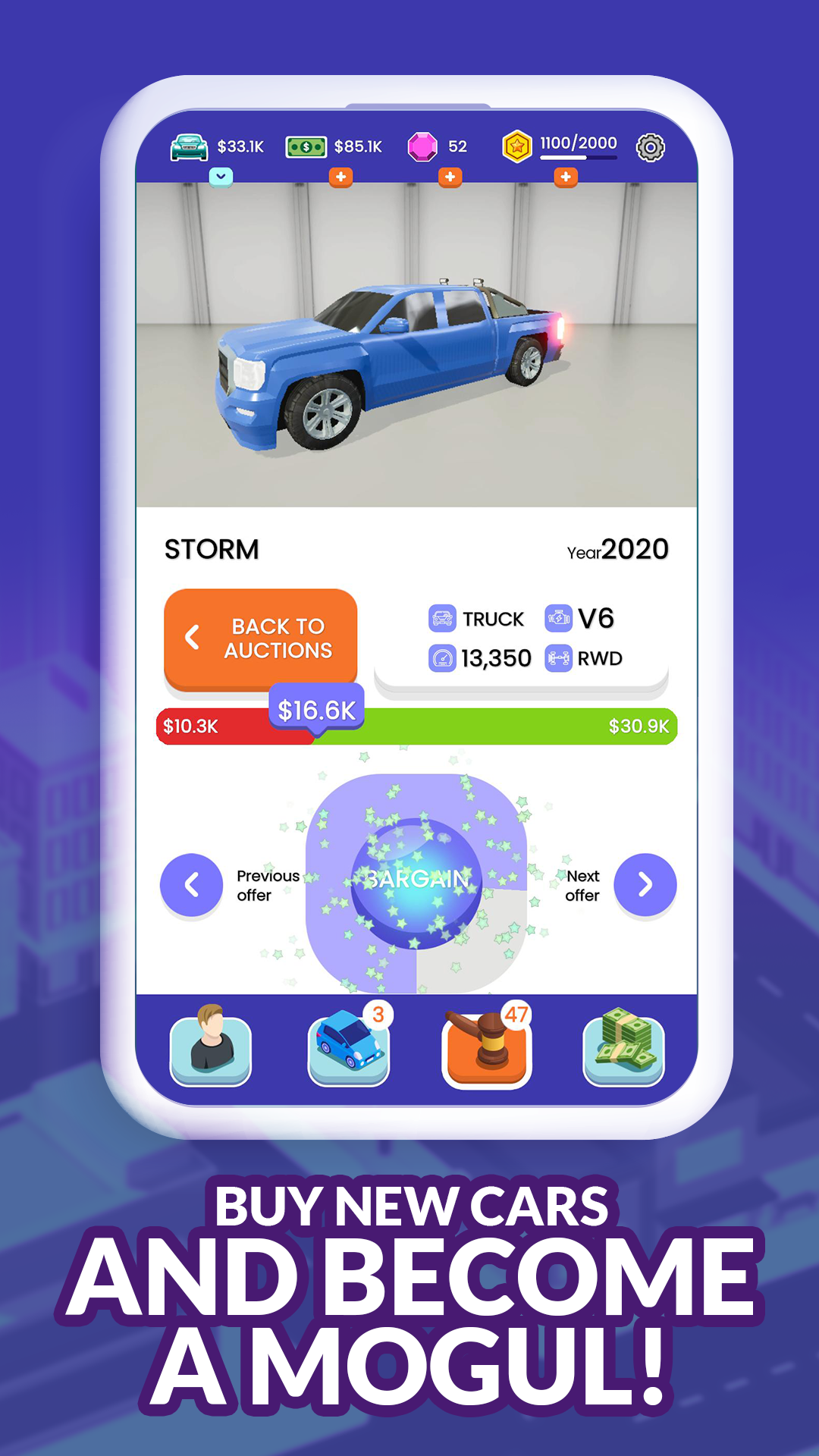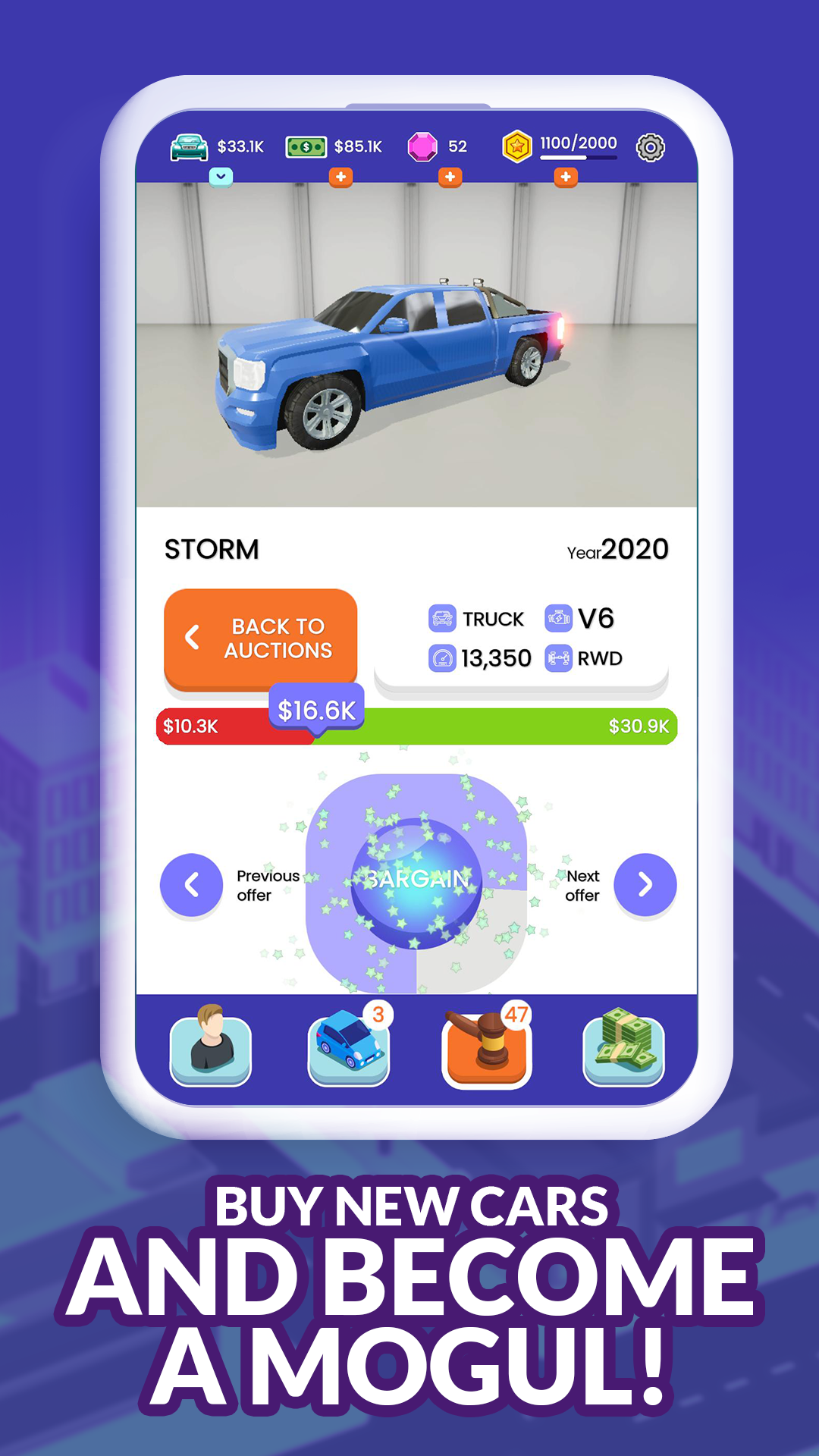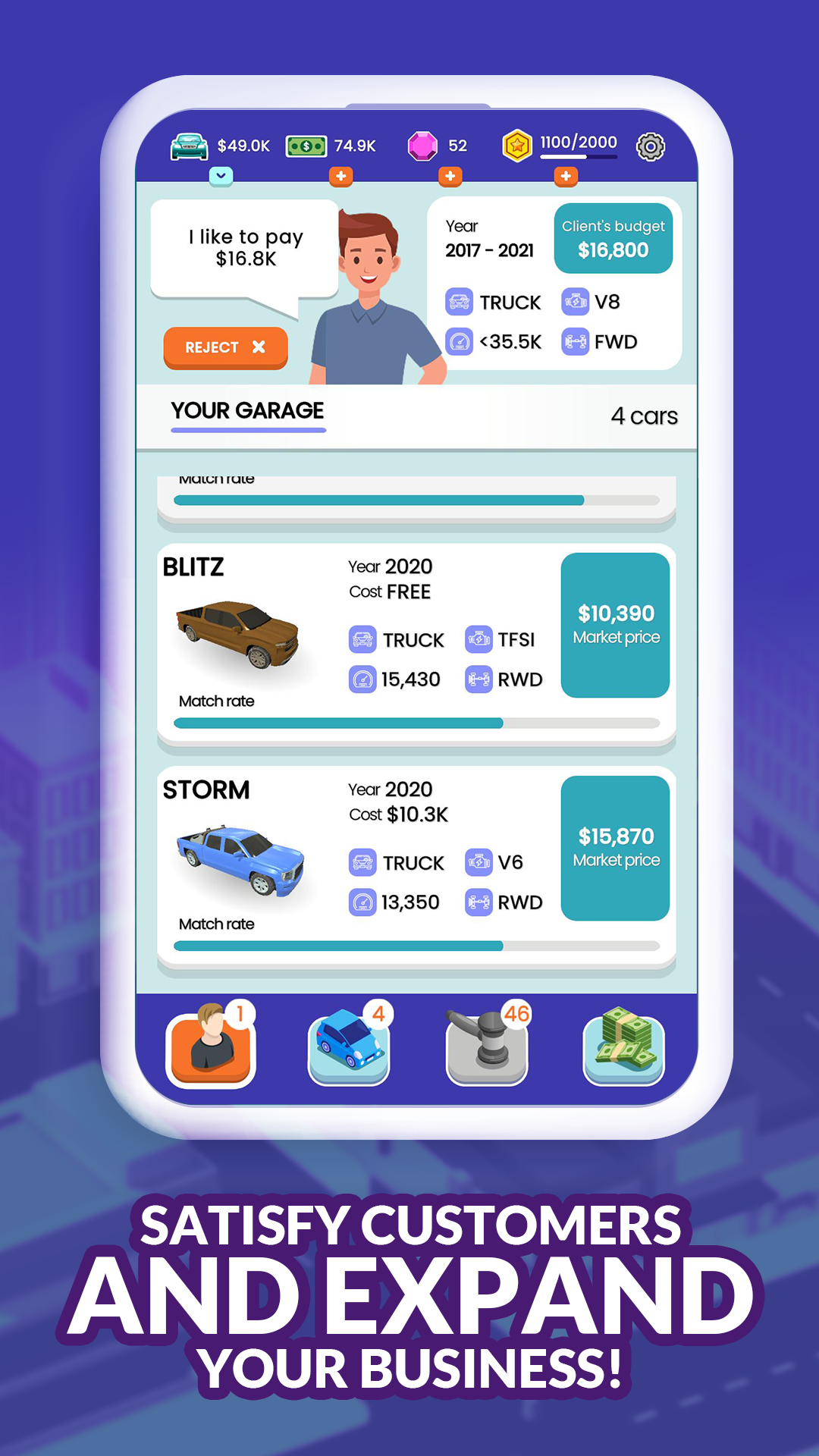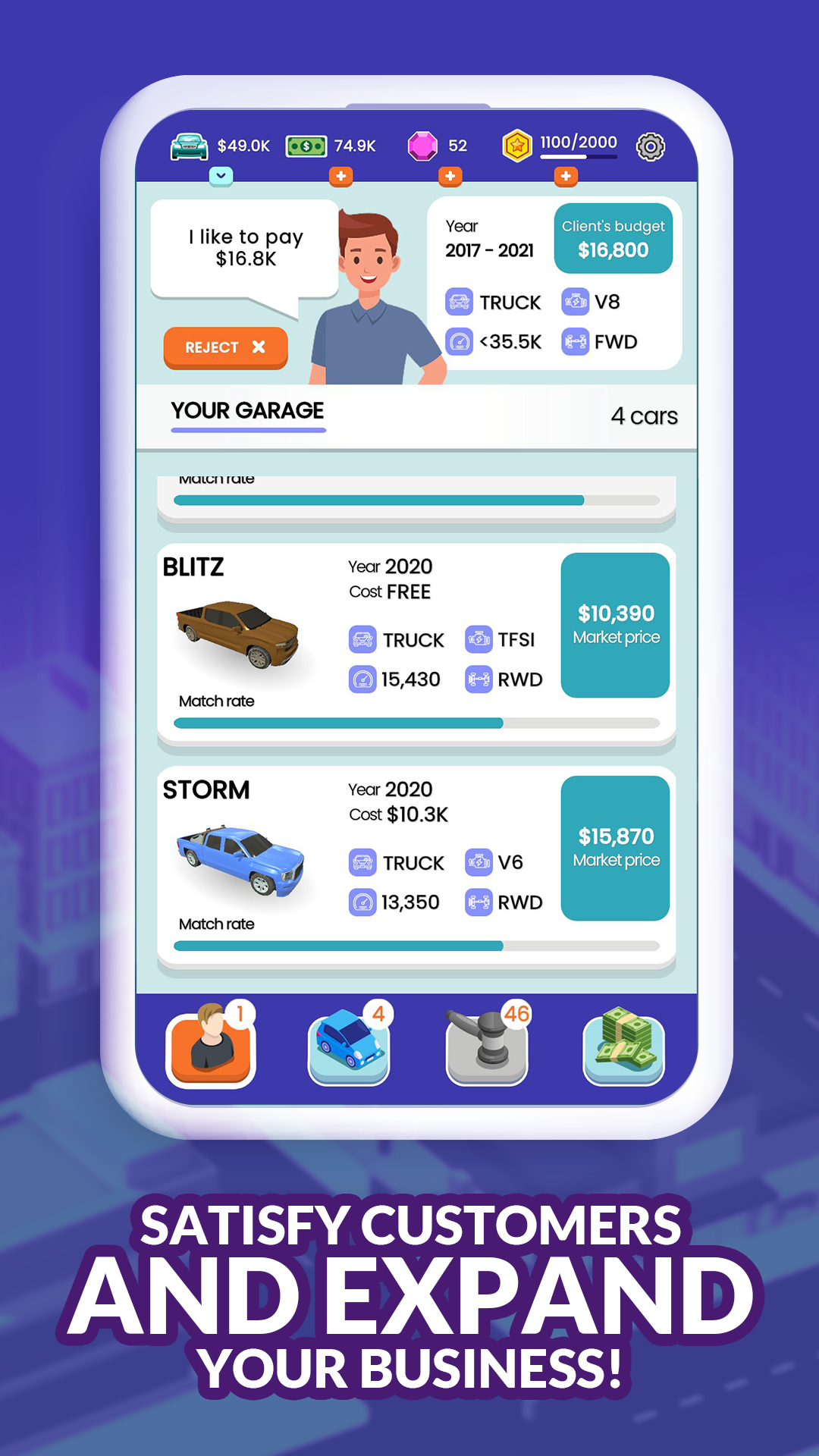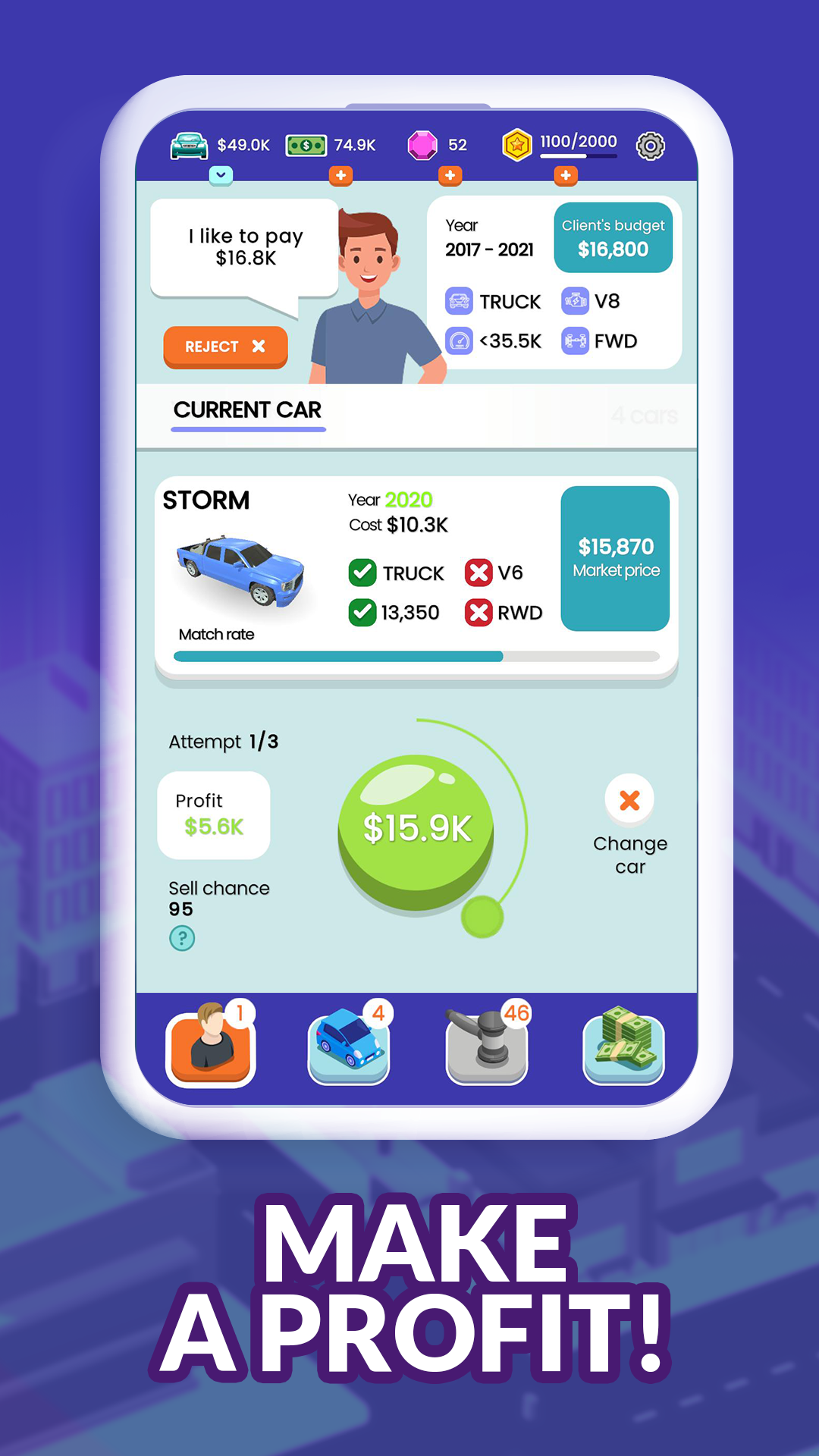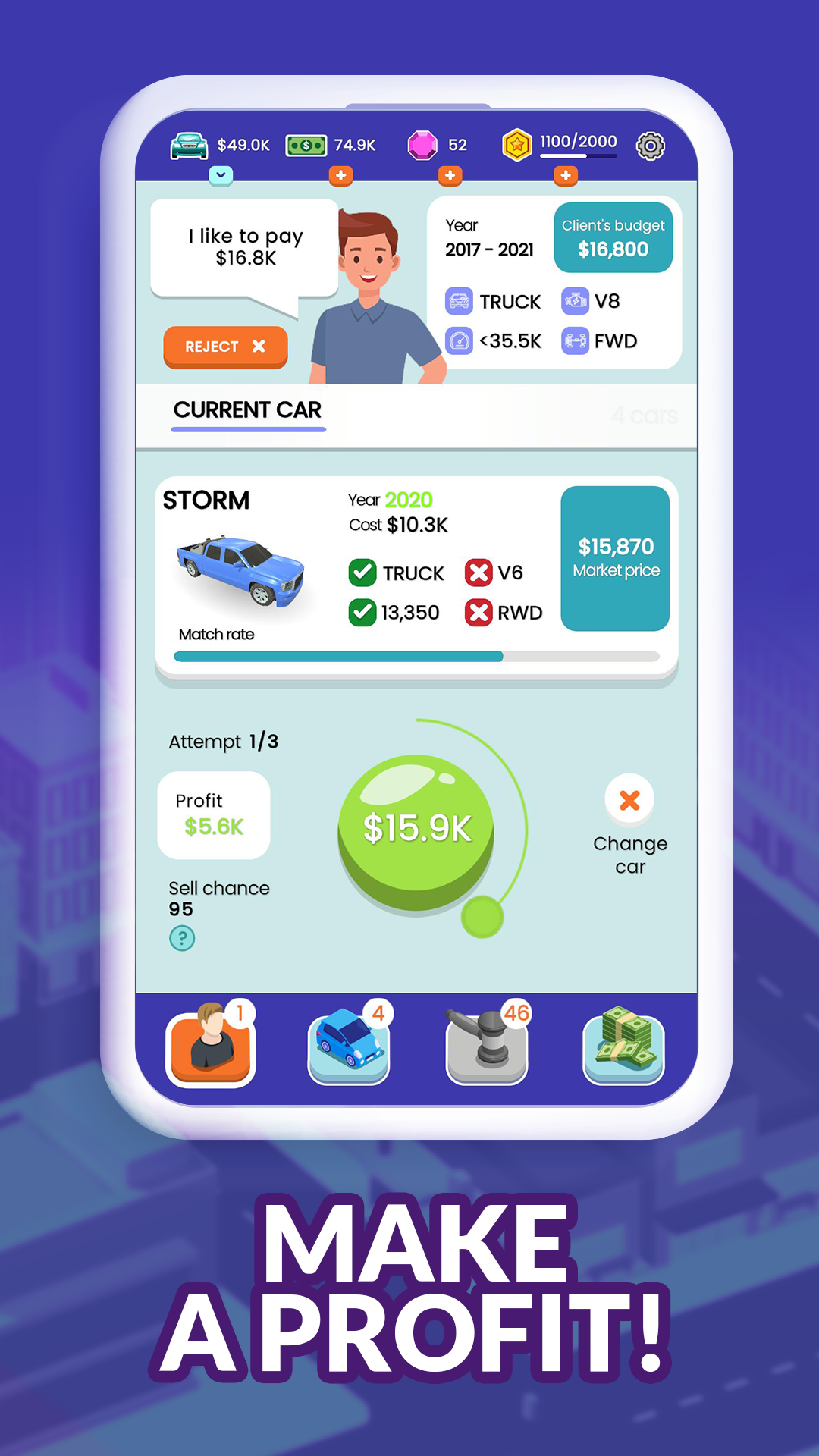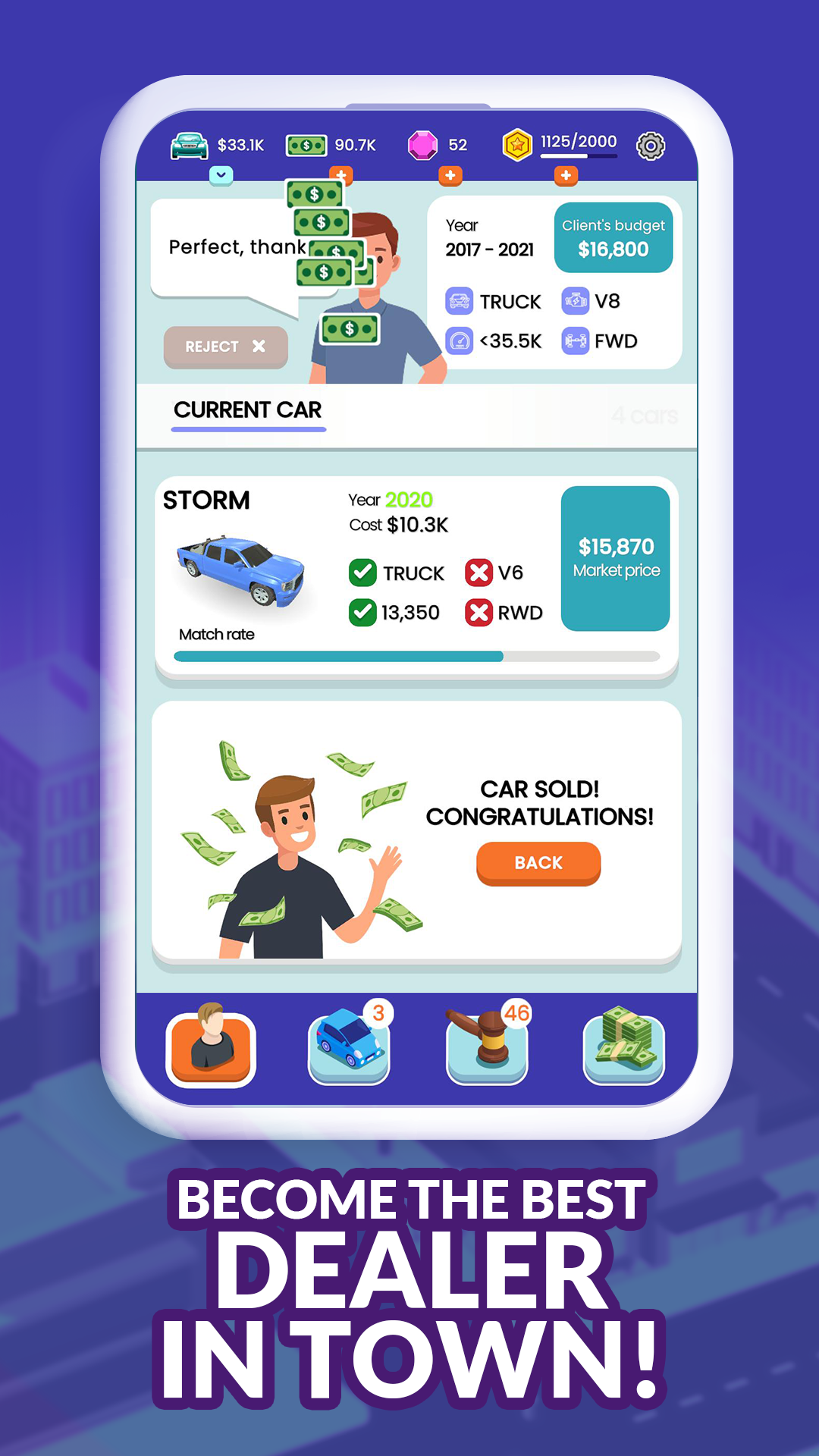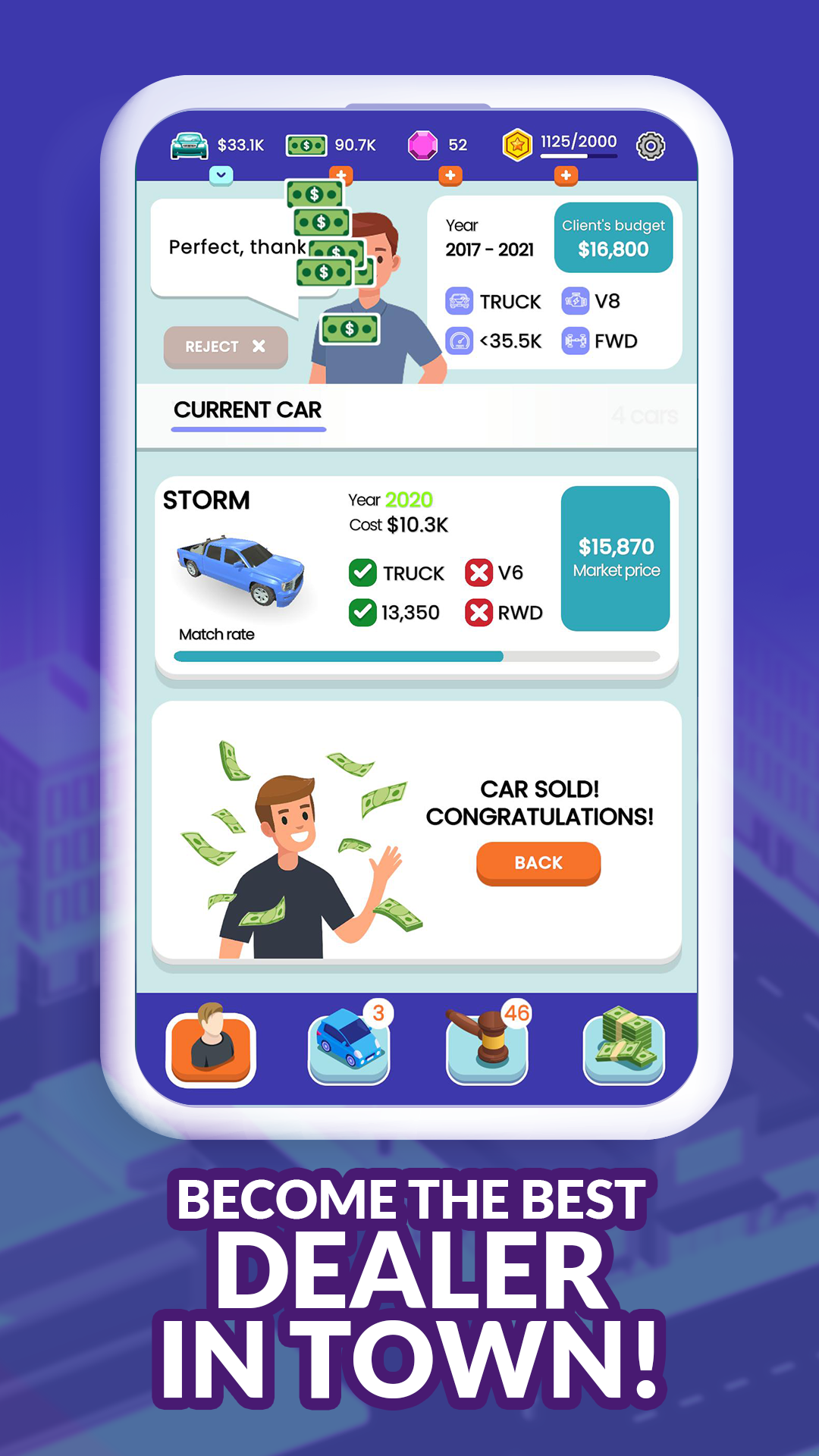 Reviews
⭐ Add score
Your review has been successfully submited! Thank you!

Gabriele

August 30, 2022

I have an issue with game and i lose all my data. Please enable Google play sinch

Gamer888

March 12, 2022

I got 5 cars and it kicked me out and my cars didn't save any ideas

Runytry1

July 31, 2021

Reviews investment overall view deals exchange across PAJ Enterprises LLC inc. REI-CEO Corp rastafarians man Selaasie Jonas and the communities team's efforts working from basement pajenterprises LLC inc.
JonSerpent

June 06, 2021

Cool game and an interesting haggling system.
Gambit_Bro

May 31, 2021

Pretty good game! Can spend some time.